what's new
Two Islands Extra Virgin Fish Oil
Sustainably sourced, traceable NZ Hoki fish oil
New from Two Islands is their Extra Virgin Fish Oil released 27 July 2021.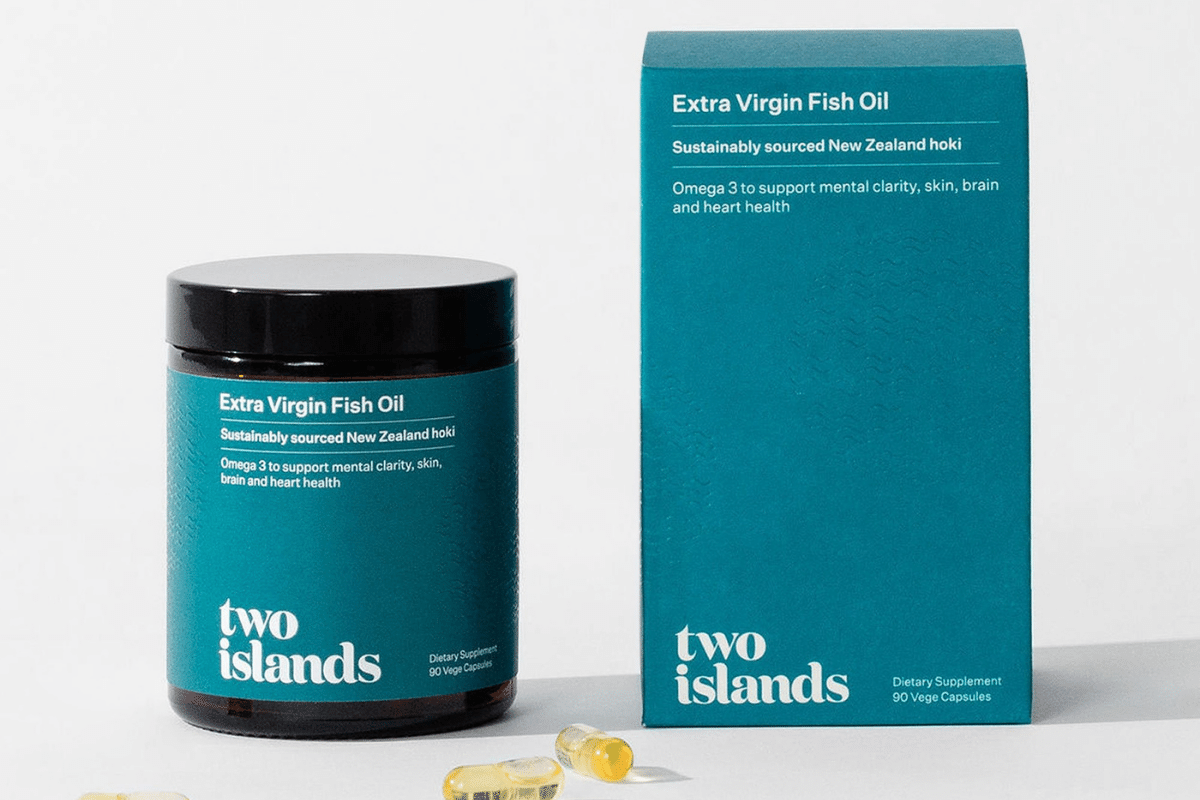 Two Islands Extra Virgin Fish Oil is derived from sustainably sourced wild-caught New Zealand hoki, in a pure and natural form that preserves hoki's optimal whole food ratio of EPA:DHA to help support mental clarity, skin, brain and heart health.
Omega-3 is one of the most studied nutrients from food. Omega-3 fish oil contains both docosahexaenoic acid (DHA) and eicosapentaenoic acid. Omega-3 fats are found in many cells in your body, but especially in cells in your brain and eyes. They play an important role in helping your blood vessels, heart, immune system and lungs work properly.
In New Zealand it's recommended that adults have 2 servings of oily fish a week (men have 610mg and women have 430mg daily) to provide omega-3 fatty acids, which may help to reduce the risk of heart disease.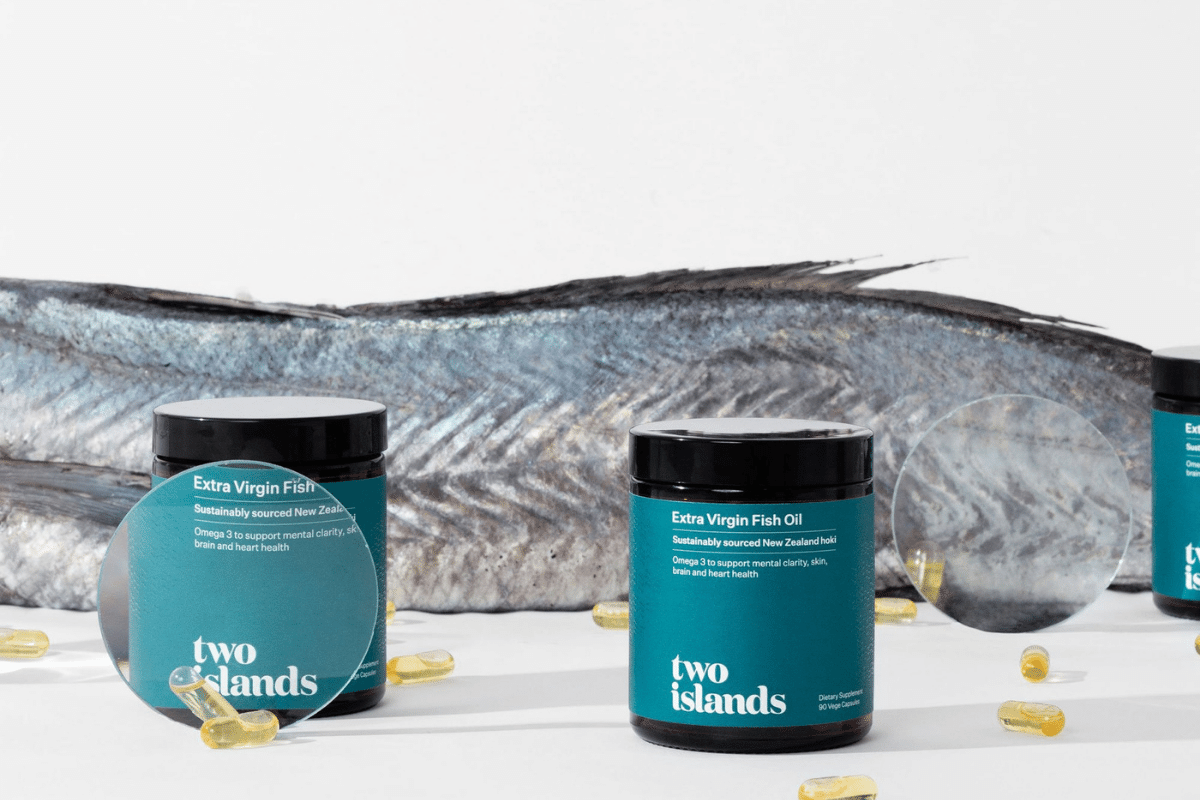 Two Islands tells us that Omega 3 benefits include: