wellness
top 5 oils for your skin
Understanding what is the best oil for your skin and which one to choose can be difficult but here's 5 oils you should be using
No matter the skin type you have, it is still crucial to moisturise. The drier complexions require adequate lipid barrier restoration while the oilier ones need to have their sebum secretion balanced - we know, even if it does sound counterproductive, if you provide the oily skin with just the right amount of oil, it will produce less of it on its own.
At this point, one may ask: "What is the perfect oil for me?", "Which one should I choose?". As much as each person's case is individual and one specific product may do wonders particularly for you, human skin lipid barrier has the same composition in everyone hence there exist some always effective oils irrespective of the skin you have. In this article, you will get to know what they are.
SHEA BUTTER
At least on one occasion everybody has heard about shea butter. This precious oil is extracted from the kernels of the sheu tree (Vitellaria paradoxa) and has earned its illustrious reputation for a reason… or plenty of them. Even though it is abundant in skin - compatible, nourishing lipids, it has got a round zero on the comedogenicity scale - meaning there is absolutely no chance it will be responsible for clogging your pores. Its composition has shown to possess the most healing profile of all the oils that exist as shea butter is of immense anti - inflammatory properties. Moreover, it contains significant amounts of tocopherol or vitamin E - one of the most potent known antioxidants.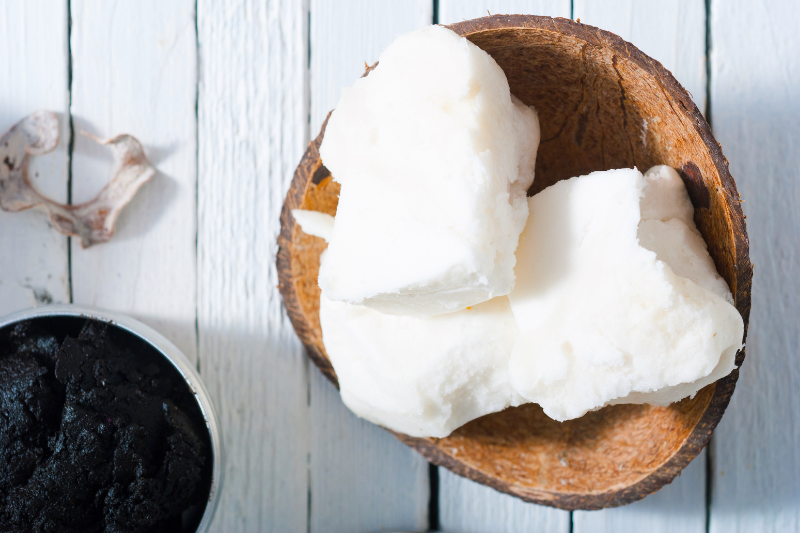 JOJOBA OIL
Jojoba oil is truly unique - it is the only oil that can address the skin's need for wax esters which constitute around 25% of the skin lipid mantle. Simmondsia chinensis, the species jojoba oil is extracted from, is the only plant capable of synthesizing the mentioned compounds. This gives the oil the distinctive quality of most closely resembling the skin's protective barrier. Furthermore, not only does it provide the skin with beneficial fats but it also actively boosts the their natural synthesis in the skin - especially for dry skin, the more fats, the better. Because of it, jojoba oil has been proven to be particularly advantageous in alleviating the symptoms of e.g. eczema and atopic dermatitis. Its anti - inflammatory properties only act in favour in this case.
AVOCADO OIL
Avocado… it turns out it is not only delicious in the kitchen but also for the skin. The oil derived from this appetising fruit teems with health - giving unsaturated fatty acids including linoleic, linoleic and oleic acids. Accordingly, they notably strengthen the skin's lipid barrier as well as provide an anti - inflammatory effect. Additionally, avocado oil contains plenty of vitamins like A, C, D and E what gives the skin the proper nourishment it deserves.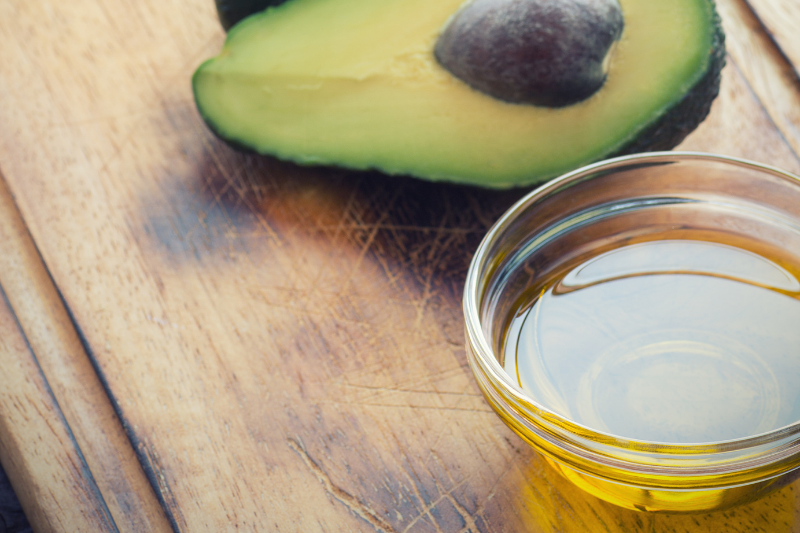 GRAPE SEED OIL
Have you heard about the astounding antioxidant benefits of red grapes? The rumours are true and for some time, backed up by science. Grape seed oil is incredibly rich in phenolic compounds including resveratrol - the true antioxidant gem which aside from keeping oxidative stress at bay, actively promotes the healthy skin cell turnover. As a result, the skin instantly appears brighter and regains its natural glow. Besides, grape seed oil is comprised of beneficial fatty acids e.g. linoleic acid, vitamin E as well as displays a direct antimicrobial activity against detrimental skin pathogens.
OAT OIL
You might have noticed oat oil in various skincare formulas for a reason. Namely, this oil is extraordinarily soothing and calming what especially comes in handy in the treatment of irritant skin conditions like atopic dermatitis. Moreover, being high in linoleic acid, it stunningly repairs damaged skin barrier, making the skin significantly more resilient. It only comes as easy with the additional vitamin boost it provides. Furthermore, it actively mitigates inflammation via not one but multiple pathways what gives an extra relief to the skin.